In the event of a leaking pipe, little to no water pressure, blocked drains, and pretty much anything that can stop your indoor plumbing system from working, you may be raising three questions to ask yourself: can I fix this myself? Do I need to call a plumber? And, perhaps, does this issue require an immediate solution and require enlisting the help of an emergency plumber?
Things like minor leaks that can be fixed temporarily with patch kits, or a shower drain clogged with hair, are easy to solve on your own. But when it comes to certain plumbing problems, you might need to call in an expert to assess the situation and come up with a solution.
When Do You Need an Emergency Plumber?
You have no idea what the problem is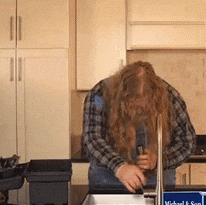 Often something may be leaking or clogged up, and no amount of searching with your flashlight or patching up with tape really gets to the root of the problem. Some issues, like foreign objects stuck in your pipes, sediment build-up and the like require the appropriate tools to investigate and pinpoint the exact cause of your plumbing issue. And just as well, because these require specific plumbing tools and knowledge to address!
You've tried a DIY solution but there have been no tangible results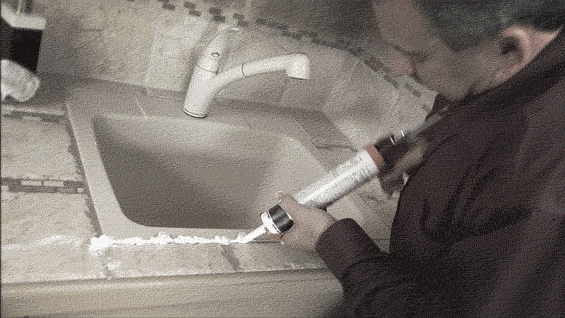 Shutting the water valve off and on again to try and reset your water pressure, unclogging your backed up drains with a plunger, patching up your leaks. When these don't work, it may be time to call in a Perth 24 hour plumber. Your problem may not be an easy fix – there may be rust in the pipes that is impeding your water pressure, a blockage caused by build-up or unforeseen objects getting in your lines, or even a pipe that's seconds away from bursting.
You just need your indoor plumbing system up and running
Often when plumbing mishaps happen, the entire household suddenly has no access to working water systems in the home. This is a big issue especially considering just how important having running water is in our daily life – from hygiene to hydration, to food preparation, it can be difficult to go about a daily routine without water readily available as it should be. You need to call an emergency plumber when your water system just doesn't work so that you and your family can go back to the daily grind with the least amount of waiting time.
It's easy to find plumbers nowadays. A quick Google search and you'll be bombarded with results for a myriad of plumbing companies that promise quick, quality service. Some even provide 24-hour plumbers in Perth, like Alkimos Plumbing & Gas. But with a wide array of choices, it can be quite overwhelming to find a trustworthy plumber for your needs. How would you know what to look for in a plumber, after all? Below are some things to keep in mind when looking for an emergency plumber for your home.
What To Look For in Your Emergency Plumber?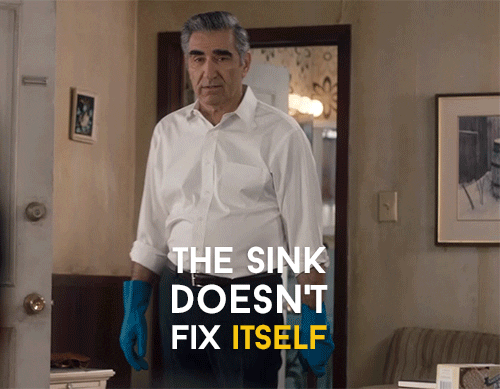 Serviced locations
For emergencies especially, time is of the essence. It's important to look for a plumber that services your suburb. For example, it may be easy to find plumbers, but if you live north of the river, it may suit your needs better to search for plumbers that are located north of the river, because it will take less time for them to arrive at your residence and assess the situation.
Up-to-date qualifications and training
Plumbers are required to be skilled problem solvers, and often have to investigate before being able to provide a solution, especially when a client calls about having no water and cannot provide further information. Plumbers that undergo regular, certified training and update their skills with new plumbing technology annually provide quality service, so you can also rest assured that they'll be able to fix the issue efficiently and make full use of their knowledge to get your system up and running without delay.
Transparency with fees
Sometimes, some plumbers may include hidden fees in the final bill and this can become a great unforeseen expense that can affect your household budget significantly. Try to find plumbers that will be able to tell you exactly what the problem is, what they need to do to solve it, and provide a comprehensive quote so that you know what you are paying for and won't get a nasty surprise at the end of the job. It's even better if you can find a company that does not charge for a call-out fee, like Alkimos Plumbing & Gas.
Available warranty
Ask your potential plumber if they offer warranty for faulty materials, in the case that they break down and may require replacing down the line. Most materials fall under the manufacturer's warranty, so it's important to know this information as well as whether or not there is a warranty for plumbing services rendered.
Protected by insurance
Ensure that you and your plumber are both covered by insurance – liability insurance for your benefit if there are damages caused by plumbing repairs, and worker's compensation for your plumber, should they be involved in an accident while on the job. Reputable and reliable companies will definitely have these, and it's a good idea to ask if your prospective plumber is covered so that you can rest easy.
Empathy and efficiency
A good plumber knows how disruptive having a plumbing emergency can be to living your daily life. A good plumber would also know that the most important thing is to find the best solution that will take the least amount of time so that the issue is fixed and your systems are working as soon as possible.
Client reviews
When in doubt, let the reviews speak for themselves. Quality service will show itself in the client testimonials – if you have the time, skim through them so you can decide if you will be calling the right plumbers in perth northern suburbs.
If you're looking for a trustworthy, qualified, affordable and honest emergency plumber, then look no further than the fantastic team at Alkimos Plumbing and Gas. With over 50+ glowing 5-star reviews, Martin and his team have built a brilliant reputation as one of the best plumbers to service Perth's northern suburbs. Contact our team today!